It appears the boys who run
SEFF Forum
with an iron fist have been too busy appointing more moderators and posting circa 1995 internet jokes to remember to pay their domain registration.
Teh Wind Knot dropped by to check out the latest posts on best line for a 5 wt and TFO rod rhapsodies and got the 'page of shame' instead.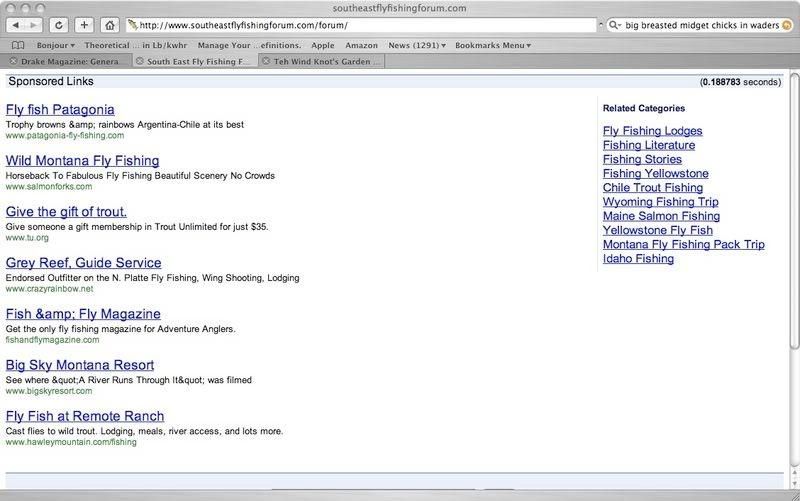 A quick whois lookup shows that it expired today. I suspect the powers that be will figure it out and fix it soon. I hope so. I need some advice on rigging strike indicators for DH streams.